Note: Steve Pastner has mailed these photos and note for me to post today.
Chris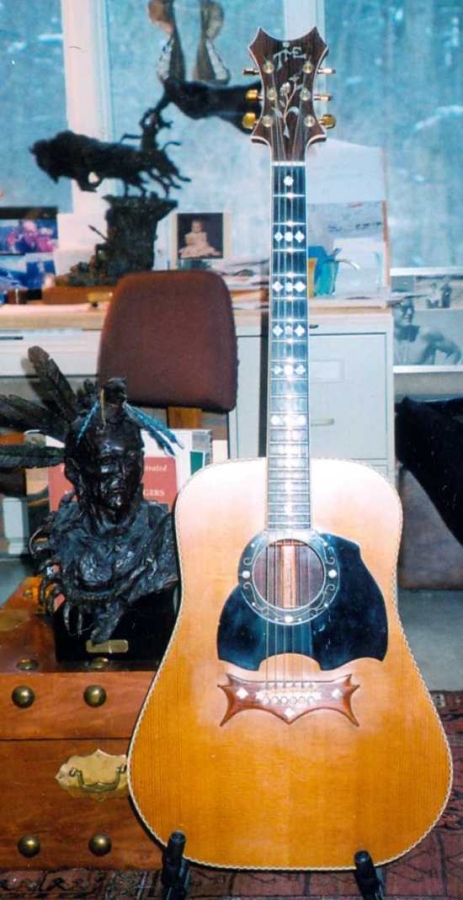 Hi Chris,
Here's that 1974 Time (Which i bought in 78) with the 1st $ I ever earned selling apiece of writing. - I forget what I paid the owner ( Tom Rule?) of Middlebury, but it was a mix of cash and a Guild guitar.
Best Steve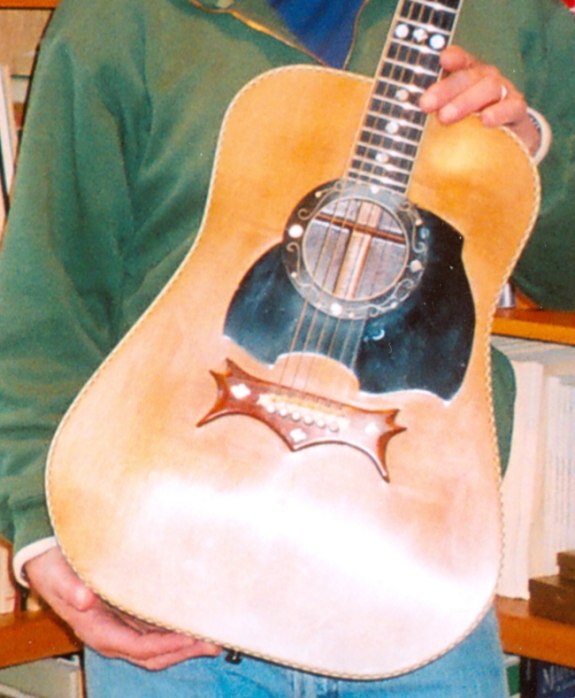 Note: The ivory plate on the bridge. Designed / installed by I think 'Paul' (Landuedoc?) at the barn at the time it was refinished to eliminate peg hole wear.