Note: This is the 1st post on the Time Guitar forum. It was copied from Tom's website and then Tom joined and posted the additional comments.
Tom's guitars and stuff
I've been playing guitar in various states of serious since buying a piece-of-crap
"Des Lauriers" guitar and 15W Crate amp from a friend of mine in high school,
back in 1988 maybe? I actually hung on to that guitar for a long time, since the
pickups sounded really nice, but after 15 years I decided it was time to let it go
to someone else via the Salvation Army.
I have since assembled quite a collection, and here's some pics of the prizes in the group.
Time Guitars
As much as I've ever collected anything, I've tried to collect Time guitars.
They were made in Vermont in the 1970s and 1980s. By the looks of the two I've got,
the folks who made them took a lot of pride in what they did. I'd love to get more of
them.
DS9?
I think I heard once upon a time that my first Time was a DS-9. I got it at Advance
Music in Burlington VT for $375, with a not-matching (Gibson) hard-shell case.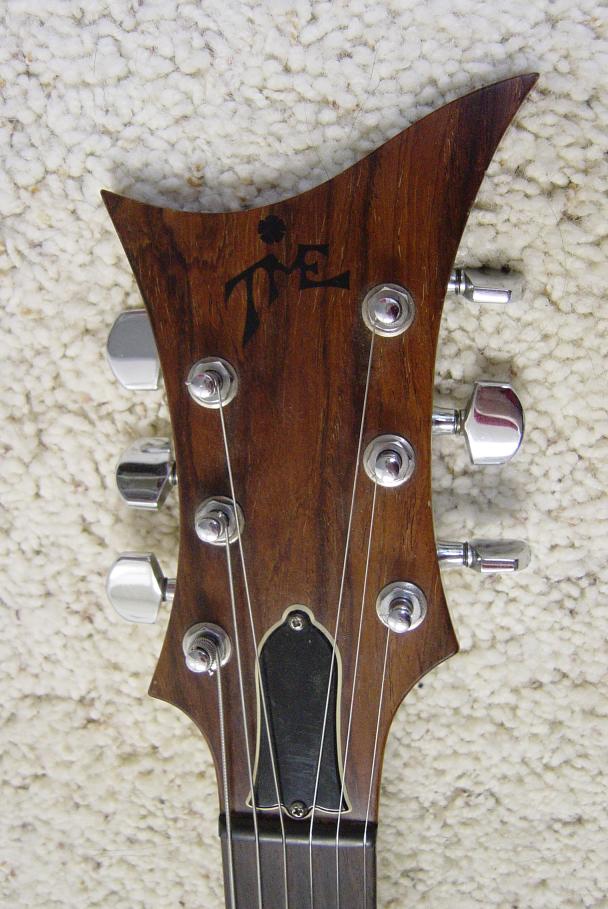 Which year would you guess was this guitar built? How many of these GS9s were built in total?
It actually did originally have a brass nut, but in my endeavors to get the G string to stop sticking I've tried everything. That turn through the nut is just awful for tuning.
I bought this guitar at Advance, but it was on consignment. The salesman said it had a Time case "but the case was really beat" and he gave me a nice Gibson LP case instead. ...I have since wondered if the salesman wanted to hang onto the Time case for personal reasons.
Tom