FYI
Out of curiosity, I have found and purchased a very nice S1 bridge replacement that is made in China. You may know that Gibson [Schaller] stopped making these bridges years ago. With a few mods, these new bridges are a perfect replacement for your old crusty Time 'Gibson S1' bridge. I'm not sure how many more of these bridges are available.

If there is interest; I will run off a batch of these bridges with the modifications including the post lock screws.
-Chris
Made in China VS Original Time.
Here's the new on the left and the original from a GS9 on the right.
The Chinese bridge studs are too long and need to be shorten for use on your Time.
But have the same post & string spacing.
Here's the locking post screw installed.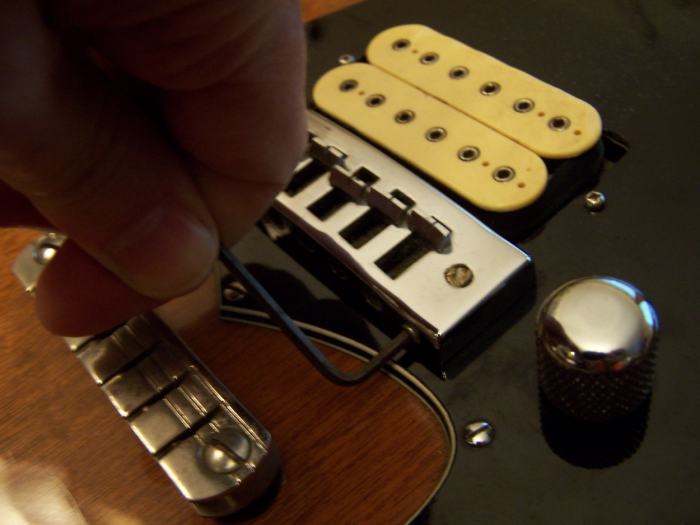 Always loosen this screw before adjusting your bridge height!
Notice the stripped-out screw head on the adjuster here... Ouch!