When I found this site, I felt I had to share these with you. Great job Chris.
I snuck up on Alan to take a photo of him while he was working a on new Time Guitar in the basement.
There is a sequence of 3 photos. Here is 1 of 3.
Darrell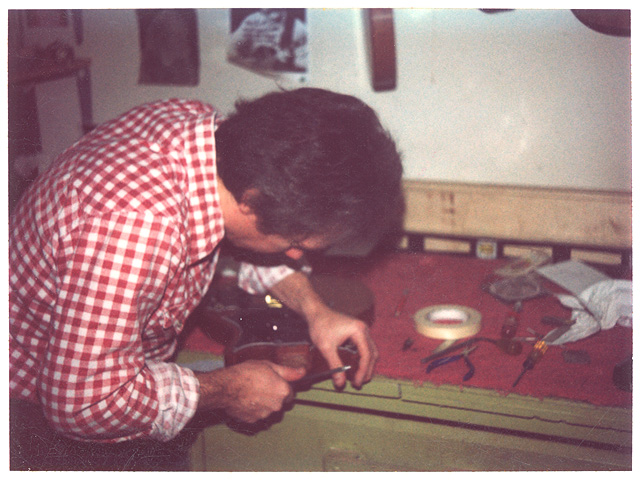 When he saw the flash and I didn't know what repercussion to expect.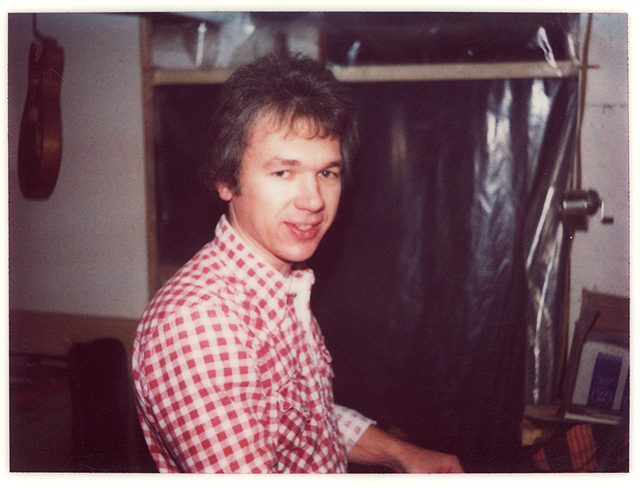 He then, checked the fit of the neck to the body slot and flashed his latest Time creation at me.